Every November, there is an event in Los Angeles that brings together a wide array of industry professionals dedicated to the sound of video games. Music composers, sound designers, VO artists, audio producers, music editors and more will gather at the Millennium Biltmore Hotel in Los Angeles for GameSoundCon.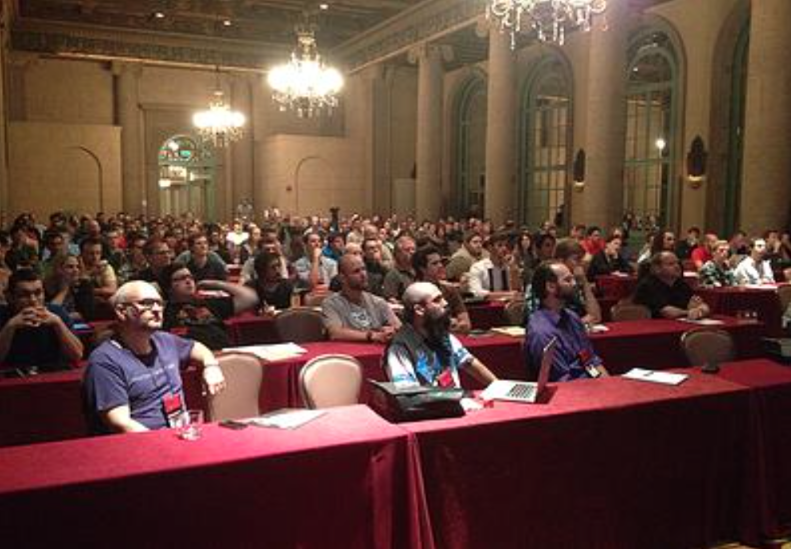 GameSoundCon is the only event dedicated completely to video game sound. GSC offers seminars, classes, workshops, and lectures that cover all aspects of game sound, and provide much needed time for networking. Both beginners and pros will find items of interest with plenty of learning opportunities available.
The 2015 roster of speakers will include: Chance Thomas, Jason Graves, Dale Crowley, Laura Karpman, Peter McConnell, and Penka Kouneva - all music composers, Becky Allen - Audio Director and Composer at PopCap/EA, Paul Lipson - Audio Director for Microsoft, Andrew Allen - Lead Audio Researcher at UCSD, John Rodd - John Rodd Mixing, Richard Ludlow - Creative Director for Hexany Audio, Kristen Quebe - Senior Sound Designer for Riot Games, Jacquie Shriver - Sony Computer Entertainment, and more. You can get a full list of sessions here.

This year we are exhibiting at the two day event. Having a booth onsite will give us a chance to interface with all the attendees and give them access to us directly. We will be there to explain what it is that Audio Perception does, and answer tech questions and consult with people in person. If you would like to attend, we are offering a code for $125 off the regular price admission. Just enter APERCEPGAME at checkout to get the discount applied. Hope to see you there.